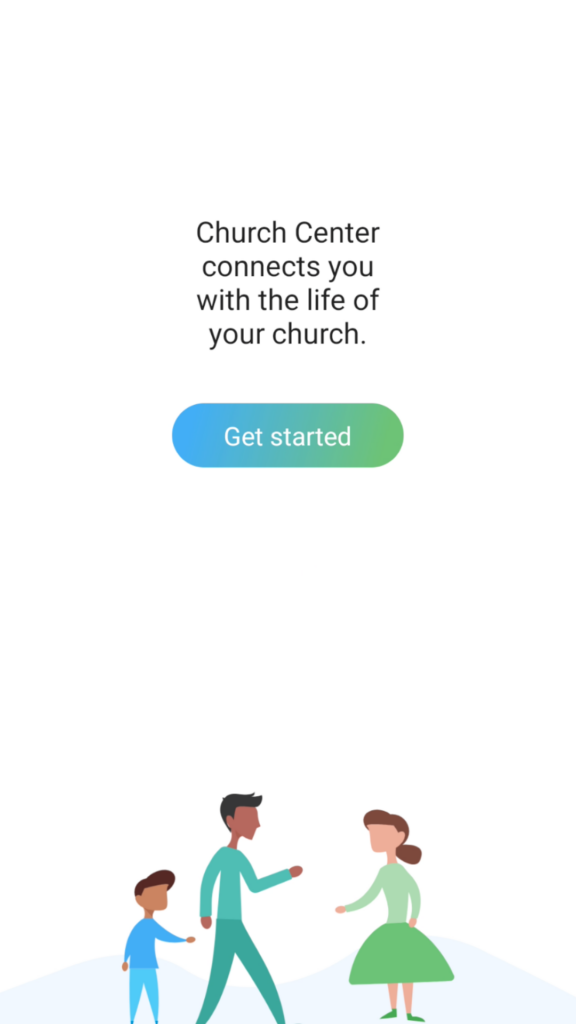 STEP 2
After you have downloaded the app, open it and select "GET STARTED"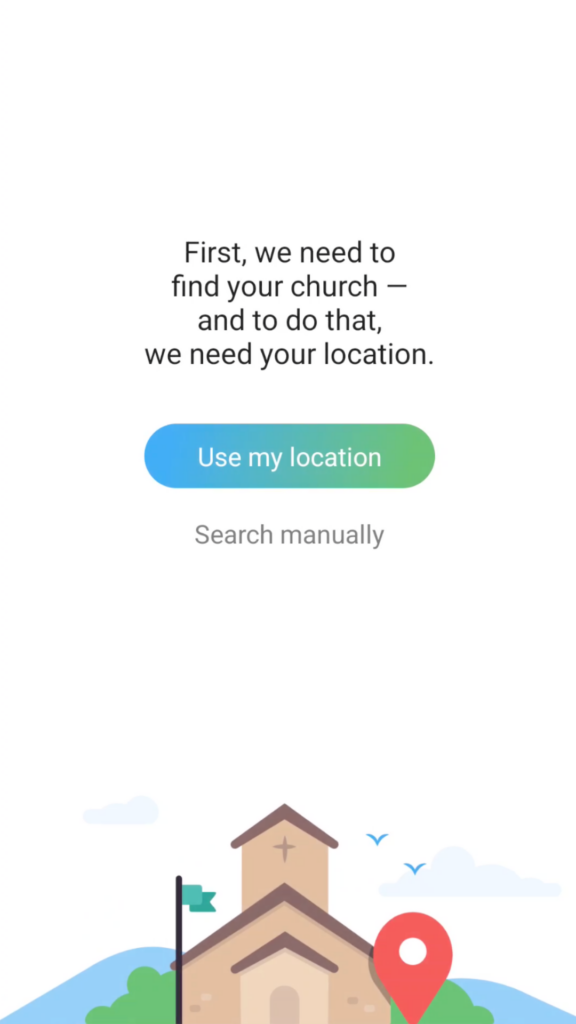 STEP 3
You will now have the option to turn on your location or search manually for our church.
We recommend selecting "SEARCH MANUALLY"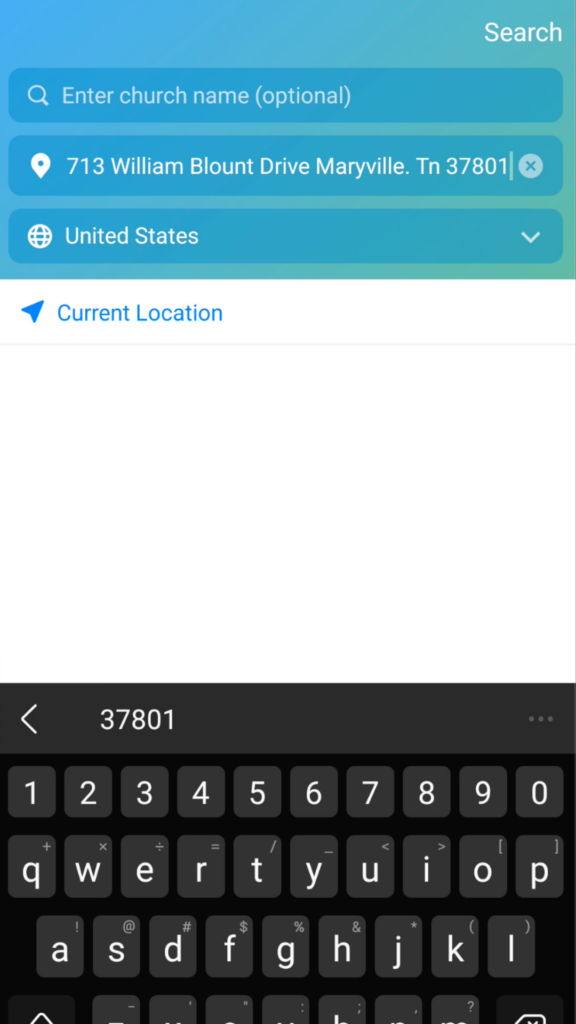 STEP 4
Use the address search bar to input the church's address:
713 WILLIAM BLOUNT DRIVE MARYVILLE, TN 37801
You may also be able to search by name, but we found using the address to be the most accurate.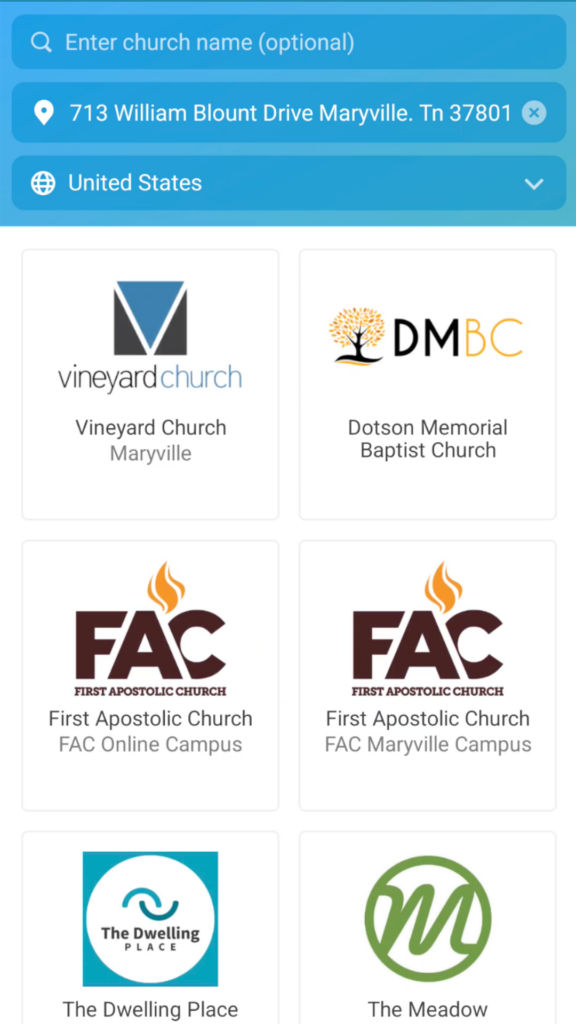 STEP 5
Vineyard Church Maryville should show up as the first result from the search, click on it to continue.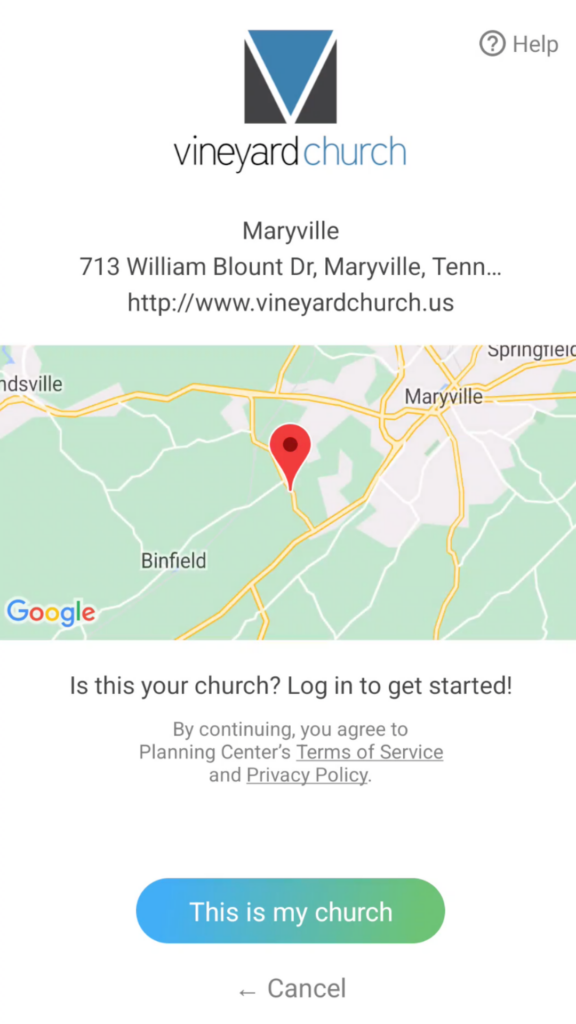 STEP 6
Make sure you are on Vineyard Church Maryville's page, then select "THIS IS MY CHURCH" at the bottom.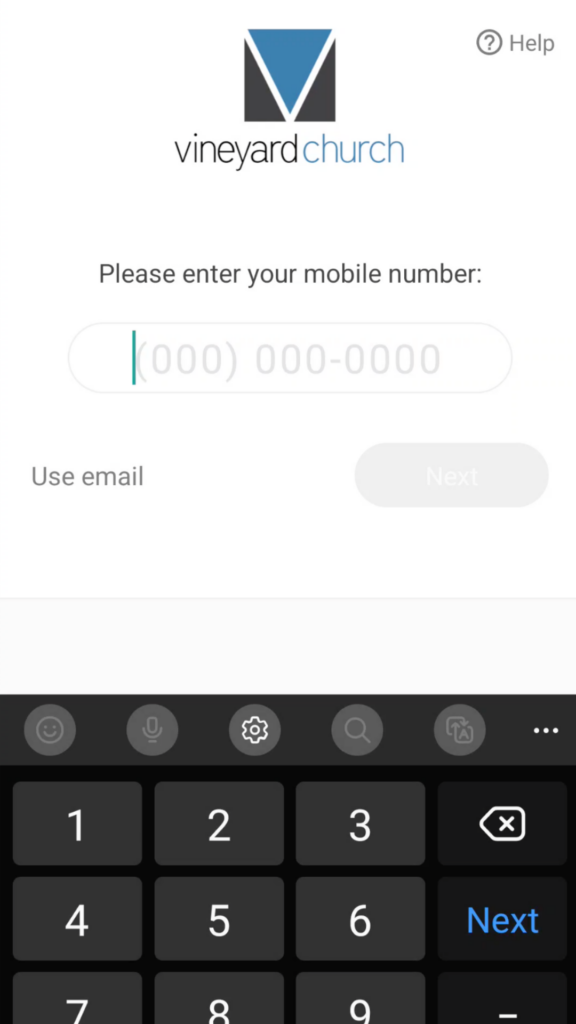 STEP 7
You will now be prompted to enter the phone number that is connected to your Planning Center account. You may use your email address instead, just select "USE EMAIL" from the lefthand-side.
*PLEASE NOTE* – If you do not already have a Planning Center Account, enter the phone number or email address you would like to have associated with an account. You may then be prompted to enter more information and an account will be created for you.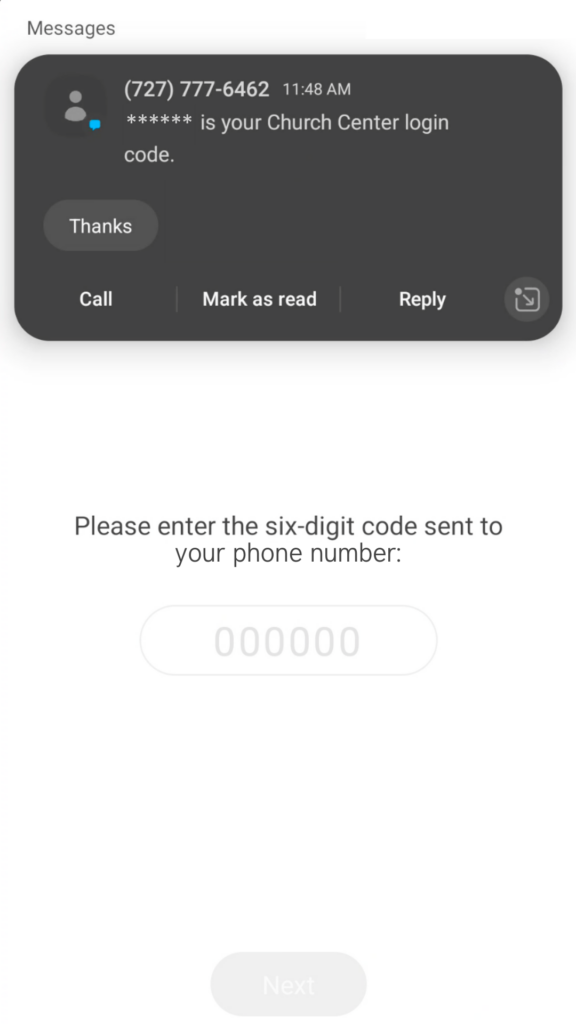 STEP 8
You should now receive a confirmation text message or email from Church Center.
Enter the 6-digit code from that message into the space provided on the app.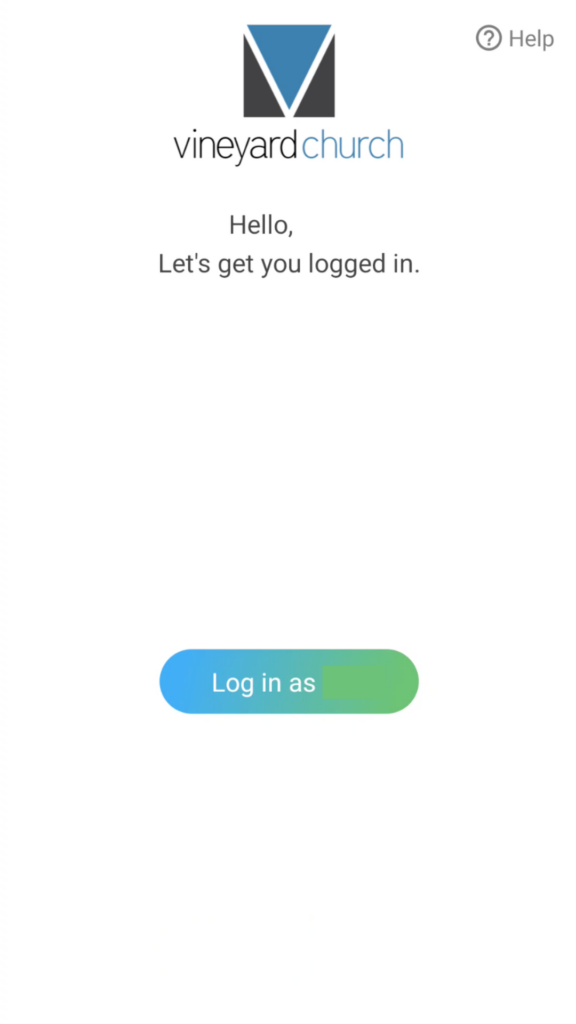 STEP 9
Once you have entered the code, select "LOG IN AS [YOUR NAME]" 
*PLEASE NOTE* – It may take several minutes to receive your code. If you haven't received a code within 24 hours, check your spam folder.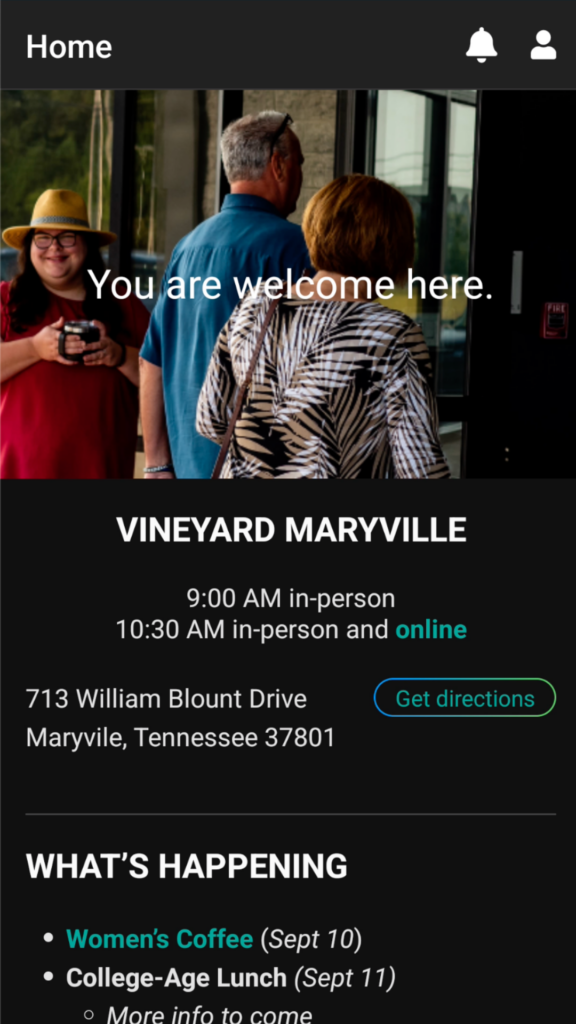 STEP 10
And that's it – you're in! 
You should now be logged into your Planning Center account and arrive on the app home page.
The gray menu bar at the bottom is how you will navigate inside the app. The three dots on the righthand-side will reveal more menu options when tapped.

If you have any issues or questions, please feel free to contact Erin Wright at any time.