As a church, our hope is to join God in the renewal of things. We strive to proclaim and demonstrate the Gospel and help meet the everyday spiritual and physical needs of those in our community and internationally. We want to make sure everyone we encounter knows they are NOT ALONE. 
While our efforts are not (and should not) be limited to structured programs, we have created our Not Alone outreach initiatives with opportunities to serve and partner with organizations that help us join what God is doing here and around the world.
PNO for Foster and Adoptive Families
PNO: Parents Night Out! Every fall, Vineyard Church hosts a fun night for kids ages 1-17, so that their parents can have a fun night out together. Kids will be in groups by age and will enjoy games, art and activities. Pizza & snacks will be provided. If you are interested in helping or would like to bring your kiddos to have a night out, let us know.
TN-KEY Classes
Through this pre-approval training KEY (Knowledge Empowers You), you will learn how foster parents work with DCS to improve the lives of children, information about current DCS policies on caring for children in custody, and ultimately if foster parenting is right for you. Whether you want to provide a temporary home for children in need or have the ultimate goal of adoption, KEY training will help prepare you for the unique challenges and rewards of becoming a foster parent.
Wrap Around Families
Not every family is supposed to foster or adopt kids, but we believe that we are all called to help in some way. A great way you can do that is to be a "Wrap-Around Family" which means that you help support the families who are fostering and adopting kids. This can mean that you pray, encourage, bring meals, offer childcare, help provide needs, assist in Christmas gifts, etc. We will help you find a family that is a great match.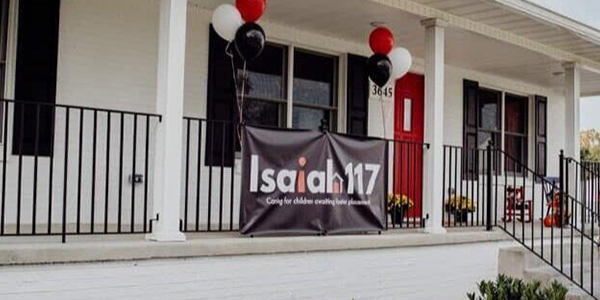 The mission of the Isaiah 117 House is to provide physical and emotional support for children awaiting foster care placement. They provide a comforting and safe home with clean clothes, toys, and snuggly blankets, all with the most friendly, loving volunteers. This allows children to receive the comfort and care they need while DCS staff are able to process paperwork and identify a good foster placement.
We are proud to partner with the Isaiah 117 House by becoming their "socks and shoes church!" This means we'll work to keep them fully stocked with shoes to give to kids & teens who come to the house. They need new shoes of all sizes – infant through adult.
You can drop off donations Sundays and Mondays between 10am—2pm at the church. Let us know if you have any questions.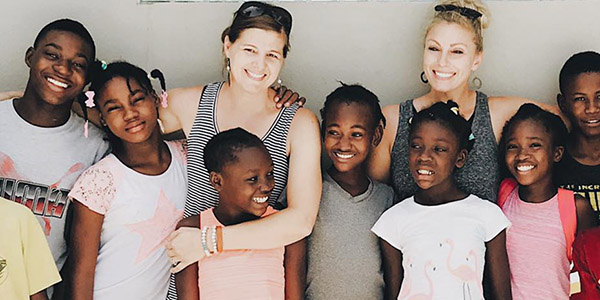 The Freedom House, located in Haiti, exists to empower children and families subjected to indentured servanthood, poverty and trauma with a goal of spiritual, physical, emotional and educational freedom. The Freedom House offers a safe place for kids who are in extreme poverty, and for those coming out of child slavery (restaveks), to learn and grow as we provide food, care, shelter, Bible studies, and ongoing education.

Family Promise exists to end homelessness in Blount County one family at a time. Our church partners with Family Promise by providing meals and assistance with overnight stays 3 weeks during the year. The weeks we are serving in 2022 are: January 23-30, April 3-10, June 26-July 3, and Sept. 25-Oct. 2.
Visit their website for more information and hear their story.
Family Promise has asked churches for help providing meals for families on static housing—either home-cooked meals or takeout. They also need gift cards to help those in their care with gas and groceries. You can help by signing up to take care of a meal during our church's week, or donating a gift card to help with gas and groceries. You can drop off gift cards at the church Monday-Wednesday between 10am—2pm, or mail them to us at 713 William Blount Drive Maryville, TN 37801.
Contact us if you have any questions, or want to find out other ways you can help Family Promise.
Good Neighbor's mission is to help lift our Blount County neighbors out of a temporary crisis. Good Neighbors provides resources to maintain and/or increase the ability of our neighbors to cope with the challenges of everyday life. We do this in an atmosphere of love and respect, building partnerships through which Christ's love can grow and by advocating for social justice within Blount County.